#beautyFULL: Wear Your C.R.O.W.N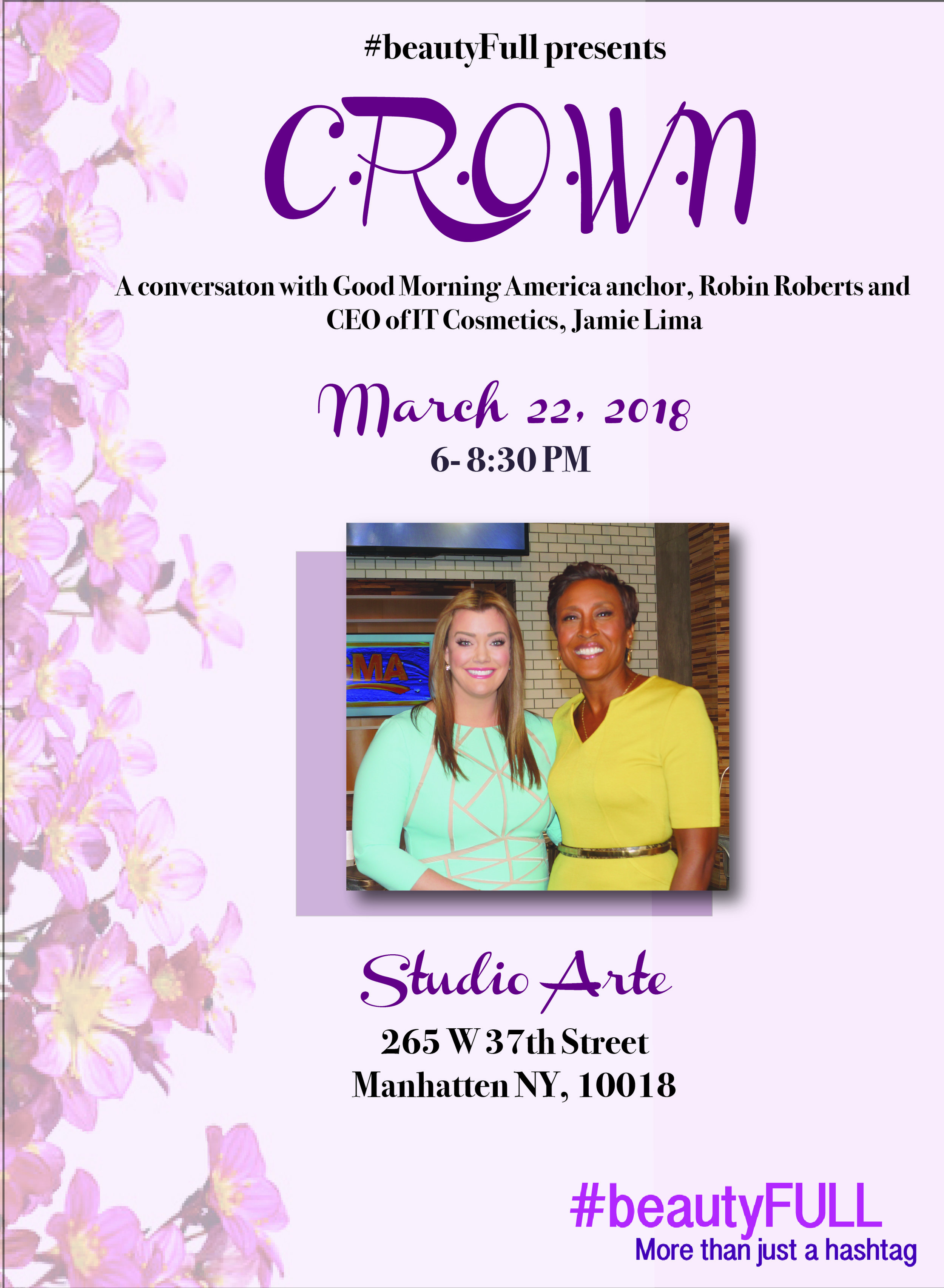 #beautyFULL: Wear Your C.R.O.W.N
#beautyFULL: Wear Your C.R.O.W.N.
Cocktails and light bites will underpin the signature focus of this program: an intimate conversation between Emmy Award winning anchor of Good Morning America Robin Roberts and founder and CEO of IT Cosmetics Jamie Lima Kern -- two powerhouses who have made it to the top of their respective professions, while maintaining a genuine connection and accessibility to all women along the way. The up close and personal nature of this night allows real connections and life-changing moments to occur. Just lots of real talk and real inspiration -- along with smart listening, too.
Early Bird ends on February 28th.